30-day 3D e-Coaching Program
Strategy, Accountability & Results in 30 days!
This program is for you if:
you are struggling to bring in consistent clients and income online
you are struggling to build a community of potential clients online
you are virtually unknown and feel that your potential clients are flocking to the competition and you can help them just the same
you are struggling to zero in on the right marketing strategy that fits you AND works to fill your pipeline with quality leads
you are not ready for high-level coaching but need some hand-holding just the same
you would like accountability to take consistent, purposeful action that will yield results
Well, I have put together a program that is just right for you, meets you where you are and can get you to YOUR next level.
Introducing…
A 30-day private e-coaching solution in 3D. See the 3 D's below!
Deep-dive Video Training: You will receive 1 customized video from me, every week for 4 weeks. I will create a downloadable video with solid strategy, based on your situation, to get you results.
Deep-dive support materials: You will receive PDF worksheets, templates, scripts, checklists to help you execute the strategies with ease and excellence.
Deep-dive Email Hand-holding & Accountability: Each week you will receive 2 emails from me to help you set your intention for the week, prompt you to ask your question for the week and to hold you accountable.
BONUSES
30-day unlimited email or FB chat coaching
Audio training from the Treasure Vault customized to your business situation and key to your growth path.
In-depth audit of your business model and what may need to change to move you in the right direction. You will receive a VIDEO of my findings and feedback. (that's 5 PERSONALIZED VIDEOS TOTAL IN THE PROGRAM)
So here's how we get started!
Sign up by clicking the payment link below
You will receive a business background form to complete to give me a picture of your current situation
You will receive a VIDEO of my findings and recommendations
You will then be prompted to submit 1 question on the Monday of the next week. You question can be about strategy, online visibility, marketing, packaging, cash injection or other topic essential to your growth and I will answer via video within 24 to 48 hours. Each video will most likely be accompanied by a PDF worksheet, template or script to help you execute the strategy. The length of the video will depend on your issue/question. It could range from 5 minutes to 30 minutes.
This is a great way to work with me 1-on-1 at an entry level cost. I want to make myself available to help my community get results in their business.
Here is what some of my clients have said about working with me:
"I felt stressed out and overwhelmed by the whole social media thing. It was a real energy drain that was always gnawing at me…guilt for what I wasn't doing. One of my biggest breakthroughs after working with Stephanie was having new people sign up for my freebie, which was really exciting and knowing that my list is slowly building is wonderful. I feel free knowing that I am visible but not having to sink a whole bunch of time into it."

Bambi Thompson
www.BambiThompson.com
"Before I met Stephanie I had a very basic, generic website that was not helping my business at all! I was kinda embarrassed to even send people there. I didn't have a proper squeeze page or anything else that was helpful. It is hard to build your list and have a constant funnel of leads when your website is working against you!

After working with Stephanie, I now have a website I am proud of! I feel it is actually working for me. Stephanie designed a great squeeze page and website where I am now capturing leads every day! This has helped to sky rocket my business and my potential! I am working smarter, NOT harder! I highly recommend Stephanie to any one who wants to have a great website that will actually work FOR you! She was very knowledgeable and professional! "

Colleen Suchecki
Anxiety Breakthrough Guru
www.NaturalAnxietyBreakthrough.com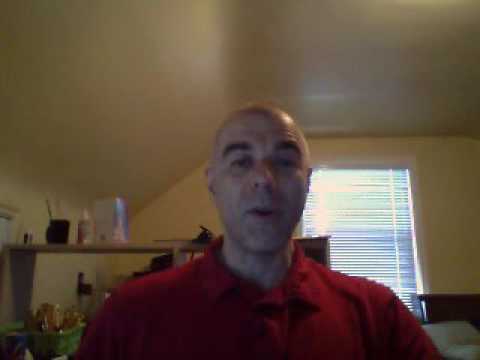 Your investment: $197
This is a great opportunity for action-takers! I can't wait to strategize with you and getting you the Breakthrough that you have been pursuing.



Stephanie Treasure
Get Seen Strategist & Online Business Mentor
Click the button below to access the secure order form.